PB ARCHITECTS, INC.
5506 6TH AVENUE SOUTH
SEATTLE, WASHINGTON 98108
phone 206.443.9790
fax 206.443.9875
Email: info@pbarch.com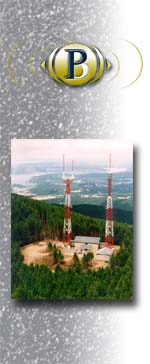 Telecom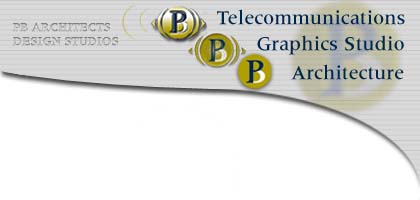 The telecommunications industry is booming. The build-out associated with establishing this wireless infrastructure requires a dedicated, responsive and knowledgeable design team. At PB Architects, our goal is to provide a level of service which is unmatched in the industry.
Communication facility design is an exciting field. We approach every project with optimism, motivation and dedication. We are confident in our abilities and enthusiasm to get started!
We have provided our services for some of the biggest names in the telecommunications industry. So if you have a project from a single structure to thousands, give us a call.

Providing complete and comprehensive architectural services that respond to your needs
PB ARCHITECTS, INC., P.S.
The Studios
Architecture
Telecommunications
Graphics Studio
The Staff
Joint Venture
Project Architects
Production Staff
Login
Secured Client Area
Billing
File Transfer
Job Status
Gallery
Historical
Residential
Commercial/Institutional
Interiors
Planning
Telecommunications
Historical Renovation Restoration and Rehabilitation
Our Home Hotel
Broderick Building
Admiral Theatre
Interior Design
Adobe Corporate Offices
Hallmark Stores
Commercial/Institutional Design
Washington Legislative Bldg
Pacific Marine
Juan Miguel's Resturant
Multi-Family Residences
City View Apartments
Broad and Elliot
Bellevue Place Condos
Single Family Residences
Juanita
Redmond
Poulsbo
Seattle
Ferndale

Planning
Evergreen East (now Microsoft Campus)
Ship Harbor
Union Wharf